Thought Leaders
---
OUR TEAM OF THOUGHT LEADER ASSOCIATES
Greg Graham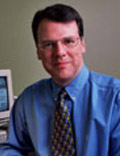 Greg Graham is a seasoned marketing professional. As President of Market Metrics Inc., Greg is a Certified Management Consultant, member of the American Marketing Association, and holds MBA/BEE degrees. His professional interests are strategic planning and product management. Prior to founding Market Metrics, Greg's 21 years of corporate experience encompassed tech start-ups through Fortune 500 companies.
Arthur Gottlieb
An independent telecommunications consultant and Principal of the Gottlieb Group, Arthur assists NBI/Michael Sone Associates on a number of projects including reports on: local telecom; data communications; professional services; and hosting. Having graduated McGill University with a degree in Electrical Engineering, Arthur joined Nortel's Digital Switching Division. He subsequently moved to Rogers Wireless as a network design engineer and rose to become Director of Inter-carrier Relations and Regulatory and Government Affairs. Later, at AT&T Canada (now Allstream) he was VP Government Affairs.
Julian Aston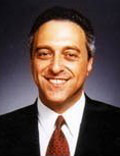 Julian Aston has spent over 35 years in top-level marketing and business development positions in the U.K., Canada and in the U.S. He is highly regarded for his outside-the-box, highly imaginative thinking, and for the experience, passion and insight he brings to all business relationships. Today, he leads intouch Business, Inc. intouch delivers a combination of strategic business and marketing services to North American businesses.